Warranty
18F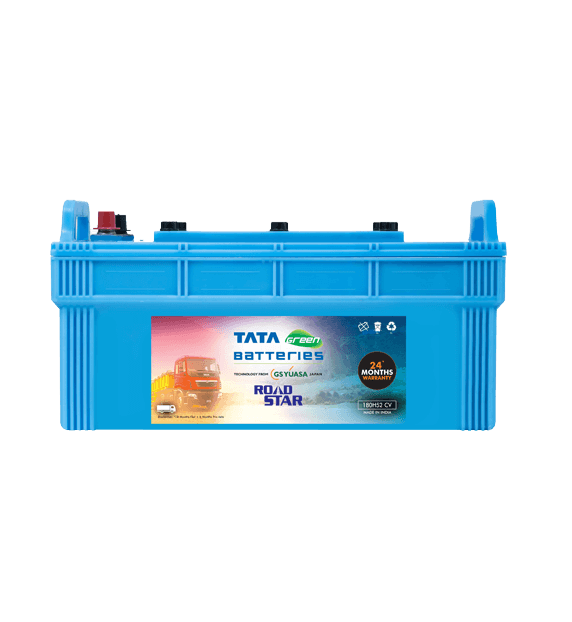 Fire up your HCV or off-roading vehicle with our brand new 180ah commercial vehicle battery that boasts of cutting-edge Japanese technology from the house of GS YUASA and TATA's impeccable industry know-how.
Warranty:

18F

Capacity:

20HR – 180Ah

Battery Voltage:

12 Volts
About This Battery
Enjoy the promise of a long battery life
Experience the best cranking power in extreme weather conditions
Created with GS YUASA's advanced technology
World-class low maintenance and hassle-free batteries
Designed to offer the highest resistance against vibration
Battery
180H52 CV Light Blue
Dimension
521(L)x278(W)x270(H)
1. Our 180ah commercial vehicle batteries are ingrained with an improved alloy combination that delivers a better conduction of electricity for a higher battery life.
2. Our high cranking power is the reason your vehicle roars to life every morning! In fact, our CCA is the highest when compared to our competition even in extreme weather.
3. Our 180ah commercial vehicle batteries draw from a rich lineage that have been pioneers in industrial batteries, power backup and lithium-ion batteries, rightly making them Asia's No.1 battery player.
4. Our 180ah commercial vehicle batteries come fitted with a float sensor to detect the level of water in every cell for a good performance and a hassle-free experience.
5. Superior Japanese technology together with the grid structure and radial design help increase the internal resistance, making us ideal for rugged Indian applications.
Installing a battery is easy and hassle-free. Simply follow these steps:
Step 1 Turn OFF the engine.
Step 2 Disconnect the negative cable followed by the positive one.
Step 3 Loosen the clamps and dismantle the battery. Avoid using a hammer on the cable terminals as it may result in damaging the lid, internal post connections or post lid insert connections. In fact, open it with a coin.
Step 4 Place the new battery firmly in the cradle and check if the starter, alternator, and voltage regulation are operating correctly.
Step 5 Connect the positive cable and then the negative cable.
Dos
When cleaning your battery, use a moist cotton cloth and disconnect the negative cable before the positive one. When it comes to topping it up, use battery-grade distilled water only. Next, tighten your clamps and apply petroleum jelly. Check the output of the voltage regulator as both overcharging and undercharging can reduce the life of the battery. Recharge your battery only at the recommended current (amps).
Don'ts
Avoid storing the battery sideways. Do not install a lower capacity battery than recommended or interfere with the current charging setting in order to quickly charge the battery as this will seriously affect the battery's life. While charging, do not connect or remove the battery from the charging circuit while the charger is on. Do not operate or charge the battery if the electrolyte temperature exceeds 60 degrees Celsius.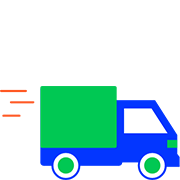 Free Shipping
Available In
most cities
*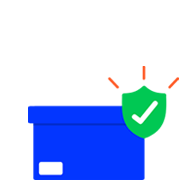 SAFE DELIVERY
Safe Deliver at your
door step
*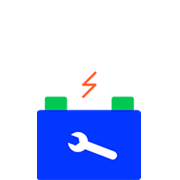 Easy Installment
Hassle free battery
Installment
*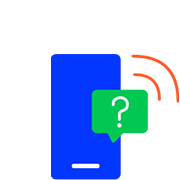 Enquiry
Got a question?
Call Us